My name is Bresdin O'Malley and I am an undergraduate student at New Mexico Highlands University (NMHU). I have an associates in Computer Programming and Liberal arts and I graduated with a Bachelor of System Driven Software Design.
I enjoy programming, design and modeling and I believe strongly in the educational benefit of video games and hope to spend my life helping change the social perspective of video games while providing a service to my community.  I have been in an AmeriCorp Internship running a Girls in Technology camp through the Girl Scouts of America. I also am prevalent in the Maker Culture that is sweeping the globe as an educator and Community Technologist in Albuquerque, NM. My enthusiasm to create and problem solve has evolved into a passion to help my community advance in these subjects as well.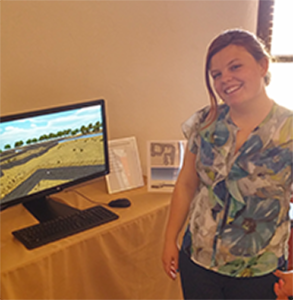 One of the most important goals in my life is to develop empathy and then pass this knowledge on because I believe it is love for a fellow human that will save the planet from its ailments. The individualism that exists amongst this country is a detriment to our society and if we can learn to put ourselves in other's shoes, we can come together as a community to make the changes that this world needs to see. I believe that video games can be used as a tool to teach empathy to the younger generation.
Video games provide the literal means of walking in someone else's shoes and this concept needs to be explored.
 While video games can be violent and war faring they can also put yourself in a victim's shoes of that war. A very popular game called This War Of Mine does just this and creates an incredibly heart-felt, terrifying experience of being a person living in a community wrought with war.
This game has been proven to help build empathy among those that play this game and have a better understanding of the innocent people who suffer over someone else's war. I have persona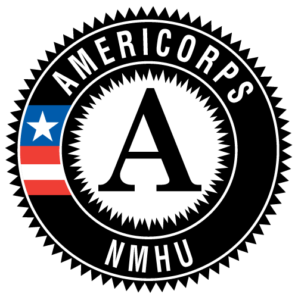 lly had the fortune to make a game that can help build empathy. I worked for the Coronado Historic Site Monument in Bernalillo, New Mexico and created a video game using Unity and Blender software. This game allows you to learn about the amazing woman who led the archeological dig that unearthed the Kuaua Pueblo in 1930 when women were not normally allowed within the workplace, especially as one who ran a full archeological team. I learned so much myself about her experiences as she helped discover one of the most important historic finds in New Mexico and how she was bullied and mocked continuously within the community. I was honored to create this project as well as to learn about this incredible woman.
Something that my work at the Coronado Historic Site taught me was how important it is that women need to be inspired to be as great, if not better than men. I grew up in a family with very strong female role models and did not know that women still have this problem. This realization turned me to start working with the Girls Scouts of America and help create a camp to bring technology and art to the young girls in my community. The summer camp is called Innovate and Create and we focus on teaching internet safety, web design, 3D printing, physical computing, creative writing and programming. This summer we are focused on teaching the elements of video game creation as a team effort. When I taught a segment on video games last summer, I was impressed with how fast the girls picked up on the concept and surpassed my lessons by the end of the day. One girl was so inspired that she had an entire game created by the next morning. I was touched to be apart of these young women's introduction to possibly their future passions in life. We had a discussion about "who plays videos games, boys or girls?" Most of them believed that only boys could play video games and when this was disproved, one of the girls started to cry because she had never known that was a possibility to her. That is when I knew that my purposewas to help women realize their potential in this world. I have also come to realize that it is not just sexism that needs to be overcome in my community but also changing the mindset that lower class families can not have access to learning these valuable skills to survive in this world.
I have learned how important this is because of myinvolvement with the MakerSpace run at the Natural History Museum in Albuquerque, New Mexico. They call this the Start-up Studio and offer small 4 hour workshops to introduce families to different technologies that are free or inexpensive and how to use them in the hopes to inspire these families to "tinker" at home. Most people are unaware of how their toy piano, computer or cell phone works. We specialize in teaching these skills through reverse engineering (taking electronics apart and viewing how it works), programming (teaching video games and art through code) or 3D printing parts (to replace everyday household items to stretch the dollar.)
The very best day I have ever had was at one of these workshops filled with laughter as the families interacted together to take apart their toys and try to rebuild new robots out of the parts.
 Many of these families have become friends and continue coming to our workshops to get advice with projects they start at home. These workshops have inspired me to become involved with the Maker trend and try to create a bigger Makerspace awareness in not only my community but the world.
I truly believe that the workshops, camps and projects I am involved with are channels for increasing community awareness and empathy in the world. My dream is to inspire the younger generation into changing the world just by loving their fellow human, animal and plant life. If this world is to continue to exist in the future, this is a dream that must become reality. I will continue to work hard to help unity my community which one day, might possible unity society as whole.
Educating our communities and youth should be the number one priority in everything we do.
Please feel free to contact me!